WE HAVE BEEN MOVED!! BECAUSE THE THING NEAR THE BOTTOM OF THE PAGE CAN NOT BE DELETED WE HAVE BEEN MOVED TO A MUCH BETTER SITE, JUST CLICK THE URL TO GO THERE.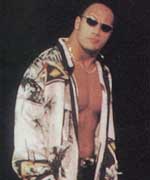 "Kurt Angle, if you not going to beg for your medals, and your not going to cry for your medals, i guess that means you dont want them. What....What....What"
-Stone Cold Steve Austin
"What in the heck is going on here? Are you two boys rough housing on the sofa?"
- Raven's mother
09/03 RAW: 5.4 - 6.1
08/29 Smackdown: 4.7
08/30 ToughEnough: 2.1
09/01 LiveWire: 0.7
09/01 Excess: 1.0
09/02 Heat: 1.6

Want a clock in your status bar...look at the bottom of your screen!
Author: Unknown